Keeping Social Media Social
Tuesday 17th Oct 2017, 12.06pm
Social media has become a huge part of many of our lives. But do we really know where all that information goes? In this animation we look at the ways that research can help us understand the world on and offline through the lens of social media, and some of the questions it raises.
We post online continuously, but what happens to all the content?
The amount of content we produce on social media is phenomenal. Recent studies suggest that every minute of the day, there are 347,222 posts on Twitter, YouTube users upload 300 hours of new video, Snapchat users share 284,722 snaps, and on Facebook, users like over 4 million posts. This data is accessed by family, friends and quite often people that we do not know, and can form the foundation of relationships, both old and new. A good question that is not often asked is, what happens to the data after it has been published online? The answer to this question lies with each service provider that owns the specific platform. While some providers keep data private, others claim ownership over the data as it is uploaded, which therefore allows them to use it as they wish. Their uses could include conducting market analytics, using the data to craft targeted online advertisements or selling the data to third parties.
Can online information can be misused?
Social media can be great, but unfortunately, it can also be misused. For instance, people may look to spread rumours and misinformation for fun or their own profit. Or sometimes they pass on information that they don't realise is false – because the content looks 'real' or they don't take time to check it against other sources. Such misinformation can spread very rapidly through shares and retweets etc.; this can be devastating to others or especially to emergency services (e.g., the police, or ambulance services) in crisis situations. Because content can spread quickly and widely of social media, people also sometimes use it as a tool for malicious campaigns, which attack the reputation of individuals, groups or communities. Another unfortunate case is where criminals use social media (e.g., Facebook or Instagram) to stalk or spy on unsuspecting individuals. They could use this information to discover when people are not at home (e.g., are on holiday) or even to understand patterns in their life (e.g., the time they usually pick-up their children).
Why do so many people use social media?
Thankfully, social media has countless applications for good. Firstly, it connects people across the world and allows instantaneous communication on just about every, and any, topic. Secondly, it has allowed people like you and me to express ourselves in ways like never before; for instance posting blogs, YouTube or Vine videos, or via Twitter or Facebook. Remember, the ALS Ice Bucket Challenge? One reason this was so successful in promote awareness of, and raising funds Amyotrophic Lateral Sclerosis (ALS) was because of how quickly it spread via social media with thousands of nomination each day. Another significant benefit of social media is its use in supporting individuals in crisis situations. The Haiti earthquake of 2010 is an example of this where Twitter was central as an early incident reporting system for victims and eye-witnesses in the area. Since then, Twitter, Facebook and other platforms have been increasingly used as disaster, reporting response and relief tools.
Is there a way of protecting what we post online?
The Digital Wildfire project investigates the tendency for harmful content to spread on social media. We have been focusing in particular on the spread of cyber hate and rumour and combine methods from computer science and the social sciences to look for ways to limit the harms that these kinds of content can cause. To do this we have been examining social media data and talking to different groups of people (police, government, anti-harassment groups, social media platforms, social media users etc.) about their experiences of and perspectives about social media. Through our research we have come to highlight the capacity for different groups (e.g., the law, social media companies, community groups, schools and individual users) to work together to govern social media in ways that promote civility without preventing people from expressing themselves. We also highlight opportunities for self-governance, in which users monitor their own and others' behaviours online in certain ways to limit the spread of harmful content.
As part of the project we have spent a lot of time engaging with schools in order to identify ways that young people can develop digital maturity and resilience when using social media. We have conducted two youth panels that invited young people to tell us their views on e-safety and digital citizenship. We have also prepared two sets of e-safety learning materials (one set for KS3 and one for KS4/5) and a video animation for younger teenagers #TakeCareOfYOurDigitalSelf. The learning materials are available for free download and can be accessed via our website www.digitalwildfire.org. The website also has details of our youth panels and other project activities. The video animation – plus other videos discussing the safe use of social media – can be found on our Digital Wildfire You Tube channel.
Practical things people can (should) do:
Be careful about what type of content and how much content you post online.
Check your privacy settings regularly and ensure that your posts are only visible to those intended, e.g., friends and family. Remember that lots of accounts have open settings as default so you might need to change them to make them more private.
Think about the digital self you create when you post online. What does it say about you? How much private information does it show about you and does it show a version of you that you are happy for others to see
Remember that what goes online stays online. Even if you delete a post, it might still be possible that others can see it or have copies of it. Think before each time you post: will you be happy for someone to still be able to see your post tomorrow, in a month, in a year?
Find out who you can talk to in case you have concerns or experience problems using social media.
What do you think about sharing content on social media? Have you had a bad experience sharing content online? Comment and share below…
Research Supported by: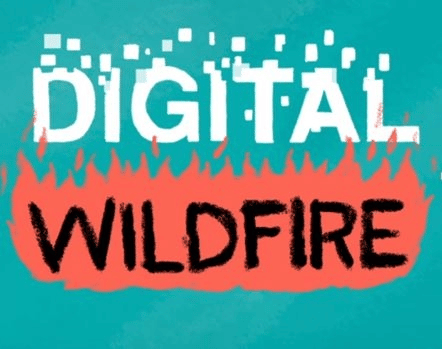 Contact us to find out more about the following teaching resources:
KS3: #nofilter
KS3: Social Media Plot
KS4: Truth, Trust and Twitter
KS5: Let Me Get This Straight