Patricia Logullo
Meta-researcher & Oxford Sparks Ambassador
How can we understand the way scientists discover new treatments and disease prevention? Could people take better care of themselves if they were more interested in biomedical research? And could they engage with research, helping the scientists conduct their studies and do it better?
These are things that have inspired me since I graduated as a journalist and a scientific journalist, ages ago, and today, when I work on things like research-on-research, public engagement, researchers training, good reporting and open research practices.
I am a scientific journalist who became a medical writer in Brazil, helping clinicians publish their research in medical journals. Then I got my PhD in Evidence-Based Health and came to the UK to work as a researcher.
At the University of Oxford I work at the Centre for Statistics in Medicine (CSM) with a group called the UK EQUATOR Centre, specialised in good reporting. My colleagues and I investigate and develop tools to help other researchers write their reports more completely and clearly.
Anyone interested in this type of research can get in touch with EQUATOR here to join our research projects (via our Open Arms programme). It is not necessary to be trained in research.
Find out more about what I do here:
"My life as a study volunteer"
Open Arms: Meet the Researcher: Patricia Logullo
Explaining my research at the Cheltenham Science Festival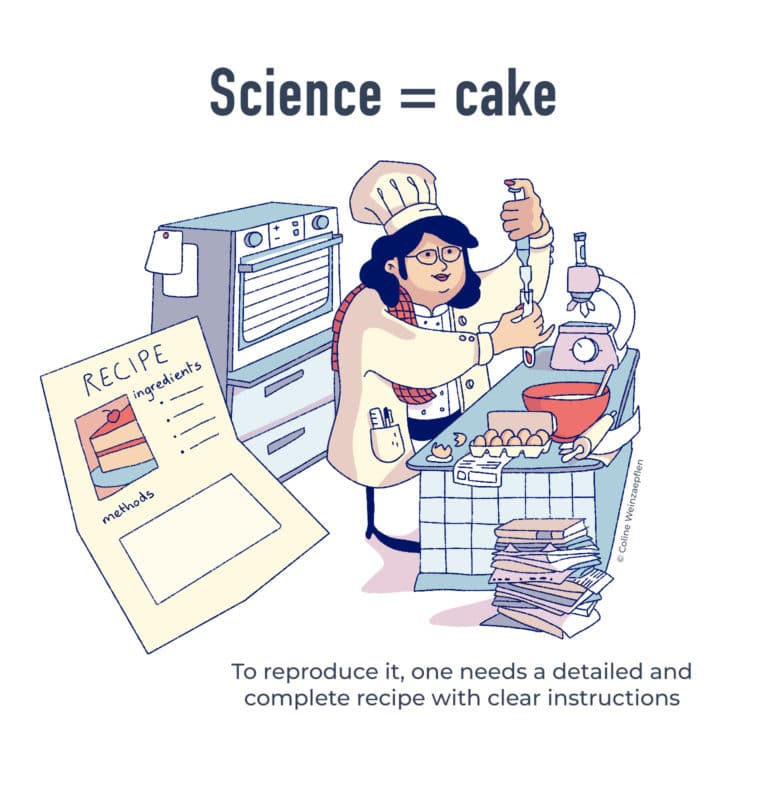 Cartoon by Oxford Sparks artist-in-residence intern Coline Weinzaepflen.
Profile photograph by Matheus Bardemaker.