Beyond Boundaries
Our science-inspired schools art competition is back by popular demand! Beyond Boundaries 2023 is now open and this year's entry deadline is Friday 28 April 2023.
Read on for opportunities to win £100 & £50 prizes and have art exhibited at a prominent Oxford location.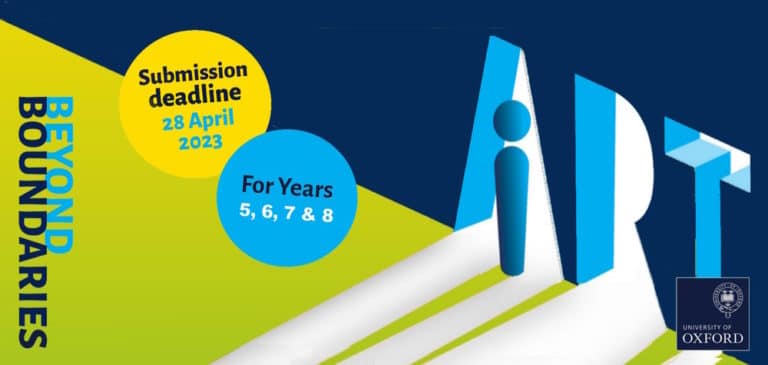 The University of Oxford is inviting schools and children to participate in our competition combining art and science. This competition is for Oxfordshire state school students in years 5, 6, 7 and 8 to create art inspired by research from Black, Asian and Minority Ethnic scientists. Students are asked to choose one of six scientists and create an artistic response to their research (e.g. painting, drawing, sculpture, animation, dance, poetry or any other artistic medium) along with a short statement explaining the artwork.

Selected artwork from the competition will be displayed at a public exhibition in central Oxford in June/July 2023 and on this website over the summer. Winners and runners-up will also be invited to an awards presentation in Oxford, with a chance to see the exhibition.
The deadline for artwork submissions is Friday 28 April 2023. If you are interested in finding out more, click the links in the buttons below. You are also very welcome to contact us with any questions on diversity@mpls.ox.ac.uk.
More information about the competition
The University of Oxford's Beyond Boundaries project, founded in 2018, aims to increase the visibility of Oxford's Black, Asian and Minority Ethnic scientists and mathematicians, bridge the perceived divide between science and art, and further connect schools and local communities with the University. It's all about encouraging school children to engage with science and art in fun and creative ways. Find out more about the Beyond Boundaries project here: 'About the project'.
See previous competition artwork: 2020 galleries and 2018 galleries