World Rugby Hall of Fame inducts Varsity Match

Tuesday 28th Mar 2023, 4.26pm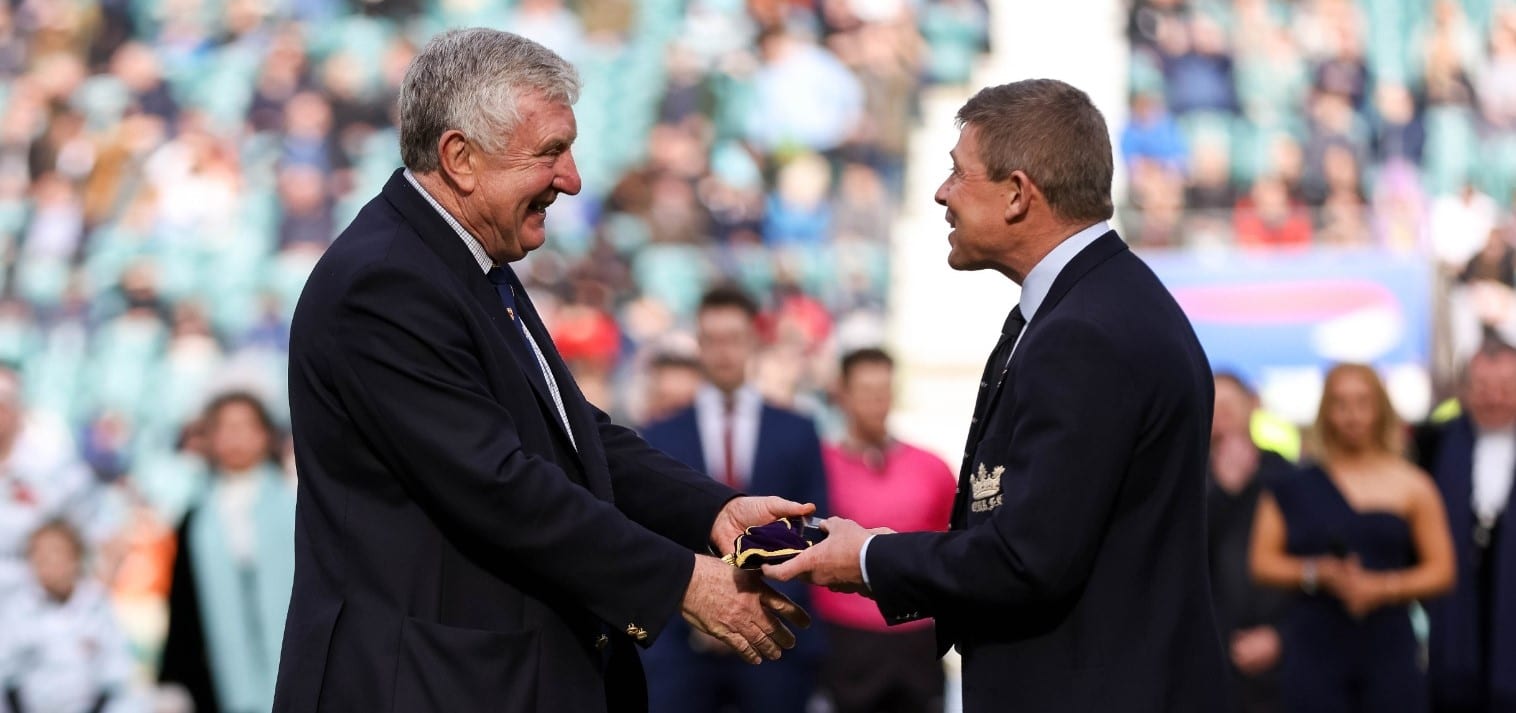 The Varsity Match – the annual rugby union match between Oxford and Cambridge universities and one of sport's longest-running fixtures – has become the 161st inductee into the World Rugby Hall of Fame.
The first men's Varsity Match encounter took place at The Parks in Oxford in 1872, only a year after the maiden international between Scotland and England was staged at Raeburn Place, Edinburgh. The Women's Varsity Match, first played in 1988, became part of the historic rivalry when they joined the men in playing at Twickenham Stadium in 2015.
This year, Oxford's women beat Cambridge 31-12, while our men lost 15-10.
An on-field presentation ceremony took place at Twickenham Stadium with former president of the Rugby Football Union Jeff Blackett awarding prestigious Hall of Fame caps and pins to Stephen Pearson (RFU Council member for Oxford and Blue in 1983, 1984 and 1985) and Jess Tayenjam (Co-Chair of CURUFC and Blue in 2011).
The University of Oxford's Vice-Chancellor, Professor Irene Tracey, said:
'Oxford has played its part in developing grassroots rugby over the years and thus it's an honour to see The Varsity Match become the latest inductee into the World Rugby Hall of Fame.
'What a cracking set of rugby matches at Twickenham this afternoon. I would like to extend my warmest congratulations to Oxford in the Women's Match and Cambridge in the Men's Match.
'Our Dark Blues did us proud today with displays of brilliance and determination. Well done to all the players, coaches, and supporters. Onwards!'
Sir Bill Beaumont, World Rugby Chairman, added:
'World Rugby is pleased to recognise and celebrate the role that Varsity rugby has played, and continues to play, in the development and promotion of men's and women's rugby globally.'
And in a joint statement, Stephen Pearson (RFU Council member for Oxford) and Dick Tyler (RFU Council member for Cambridge) said:
'We are hugely honoured that World Rugby have chosen to celebrate the Varsity Match in this way and delighted at this recognition for all those who have played and otherwise supported rugby at the two universities over the last 150 years.'