Universities boost investor confidence with new spinout framework to spur economic growth

Tuesday 25th Apr 2023, 9.13am
The University of Oxford has partnered with other institutions and investors to agree terms which will greatly increase the UK's capacity to turn world-leading research into spinouts that will generate economic growth and societal impact.
The University of Oxford, along with the universities of Manchester, Edinburgh, Cambridge, Imperial College London and University College London have launched the University Spinout Investment Terms (USIT) Guide.
Supported by Research England and developed with seven prominent investors, the guide aims to galvanise investment and streamline the approaches needed to create successful university spinout companies from cutting-edge research.
The USIT Guide establishes a new suite of standards drawing on best practices from around the world, including notable successes like Oxford Nanopore Technologies from the University of Oxford and ARM from the University of Cambridge.
The aim is to accelerate the speed and quality of spinout creation, and to advance the capability of spinouts to scale up globally, generating more jobs, more productivity, and a brighter future for the UK as a leading 'Science Superpower'.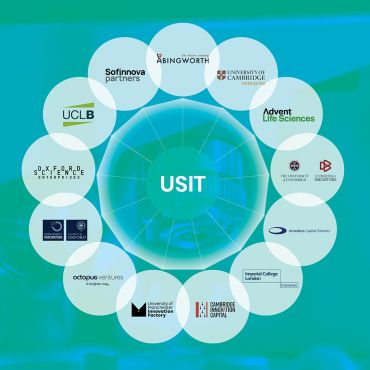 TenU
Matt Perkins, CEO of Oxford University Innovation, the technology transfer office of the University, said: 'The USIT Guide represents a paradigm shift in how we approach research commercialisation. These investment terms will build investor confidence and galvanise more spinout creation. By creating a common framework we are helping to harmonise approaches across all UK university spinouts, driving impact and positive change globally.'
The guide provides direction and guidance on equity share and intellectual property (IP) by streamlining the process and fostering closer collaboration between universities and the investment community. This gives the potential to improve the speed of creation and scale of investment in high-impact technology businesses that can drive the UK's economic growth.
Jim Wilkinson, Chief Financial Officer, Oxford Science Enterprises, said 'This is a bold initiative, the first of its kind to bring together the investor community and top universities. The USIT Guide has the potential to encourage further investment and ensure that we're driving the growth of high-impact businesses that will shape the future of our economy.'
Jessica Corner, Executive Chair of Research England, said: 'The USIT Guide has come out of the deep professionalism and commitment of UK tech transfer offices to collaboration: sharing approaches internationally, and working with others – particularly investors – to make our ecosystem more effective.'
Read about the new University Spinout Investment Terms Guide.