Twelve Oxford academics elected 2023 British Academy Fellows

Thursday 20th Jul 2023, 9.47am
In an exceptional year, the 12 Oxford academics are among 52 new Fellows from UK universities. The British Academy has elected leading researchers from across the University's Humanities and Social Science Divisions, including researchers in Classics, History, Music and Theology as well as Archaeology, Education, Psychology and Statistics.
In total this year, the Academy named 86 new Fellows, including those from the UK.  They join a community of more than 1,600 distinguished peers. Current Fellows include the classicist Professor Dame Mary Beard and the Oxford historian Professor Rana Mitter. This year, Honorary Fellows include the renowned lawyer Professor Philippe Sands KC and the film maker Sir John Akomfrah.
Speaking about the awards, Professor Heather Viles, Associate Head of Social Science Division (Research), said, 'It is wonderful to see colleagues from the Social Sciences Division being elected to these prestigious British Academy Fellowships. These achievements are testimony to their hard work and creativity, and are further proof of the excellence of our researchers.'
Professor Dan Grimley, Head of Humanities, added, 'I am delighted that six outstanding Oxford academics doing world-leading research in the Humanities have been recognised with British Academy Fellowships. The high number of awardees, and the fact they are spread across six academic faculties, reflects the breadth, rigour and impact of humanities research in Oxford. Congratulations to all of the new Fellows.'
The 12 new Fellows are: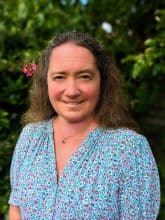 Professor Katherine Clarke, Professor of Greek and Roman History and a Fellow of St Hilda's College. Her research interests are wide and Professor Clarke teaches mostly late Republican and Early Imperial Roman History.
She said, 'I am delighted and deeply honoured to have been invited to join the distinguished community of British Academy Fellows. The study of Classical Antiquity and of its authors who already offered piercing analysis of many of today's problems – the prevalence of tyrannical régimes and the constant re-negotiation of geopolitical power – has never seemed so pressing and relevant.
'I look forward to contributing to the British Academy's mission to promote and develop SHAPE subjects both as disciplines of intrinsic scholarly and intellectual value, and as the inspiration for humane solutions to contemporary issues.'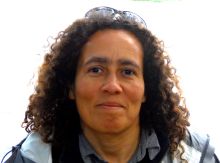 Professor Netta Crawford, Montague Burton Professor of International Relations and a Professorial Fellow of Balliol College. Professor Crawford focuses on International Relations Theory and Security; US Foreign Policy; Economic Sanctions; Humanitarian Intervention; Ethics; International Organisation.
Professor Crawford said, 'I am so pleased to be elected to an institution with such a distinguished history.  What an opportunity!  I look forward to engaging with other Fellows.'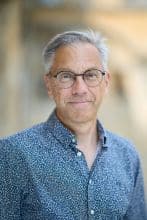 Professor Jonathan Cross, Professor of Musicology and a Tutor at Christ Church. He specialises in the study of the music of the 20th and 21st centuries. His work ranges from a biographical study of Igor Stravinsky to analytical approaches to contemporary computer-aided compositional practices.
Professor Cross said, 'I am deeply honoured by this recognition from the British Academy, but I am also the first to acknowledge that this could not have been achieved without the collaboration and support of colleagues in the Music Faculty and beyond, to whom I am immensely grateful.
'I look forward to working with the Academy to continue to help raise the profile of and argue for the value of the Humanities in all aspects of our national life.'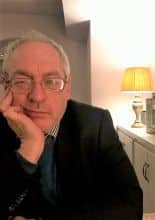 Professor Mark Edwards, Theologian and a Tutor at Christ Church, whose research interests include: Patristics, Platonism. New Testament, Nineteenth Century and Philosophy of Religion.
Professor Edwards said, 'I am honoured and flattered by this award, and grateful above all that the British Academy continues to support the smaller subjects in the Humanities, without which there could be no serious research in the major disciplines, and consequently no advance in public thinking in the sciences, politics or medicine either.'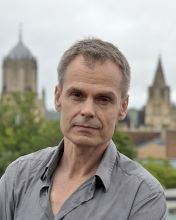 Professor Pekka Hämäläinen, the Rhodes Professor of American History, and a Fellow of St Catherine's College. He specialises in indigenous, colonial, imperial, environmental, and borderlands history.
 Professor Hämäläinen said, 'I'm delighted and deeply honoured to be elected to the British Academy and look forward with real pleasure to contributing to its important work.'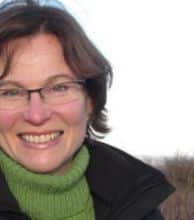 Professor Helena Hamerow, Professor of Early Medieval Archaeology, St Cross College. Professor Hamerow's research focuses on the archaeology of early medieval Europe, especially the evidence for rural communities.
She said, 'It is a great honour to be recognised in this way by the British Academy. My research, indeed archaeology as a whole, lies at the interface of the Humanities, Social Sciences, and natural sciences. It is, therefore, particularly pleasing to be joining a community of such distinguished scholars whose work encompasses an exceptionally wide range of subjects and approaches.'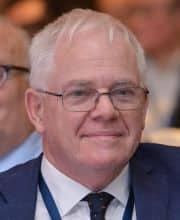 Professor Simon Marginson is a Professor of Higher Education, Linacre College. Research is focused primarily on global and international higher education, higher education in East Asia, the public and social contributions of higher education, and higher education and social equality.
Professor Marginson said, 'I am deeply conscious of the history of the Academy and of its roll-call of Fellows, including some who continue to shape my own intellectual formation. One never feels equal to the company at such times but it is a wonderful opportunity to work collaboratively and inter-culturally to further the many heterogeneous contributions of the arts, humanities and social sciences.'
Professor Daniel Wakelin, Jeremy Griffiths Professor of Medieval English Palaeograph and a Fellow of St Hilda's College. His research focuses on early printed copies of English literature, primarily from the 1100s to the 1500s.
Professor Wakelin said, 'I've always been keen to build bridges between the study of manuscripts, literature and language, so I am delighted to be joining the interdisciplinary group in Medieval Studies at the British Academy.
'We have a thriving group of students and teachers in medieval manuscript studies and literary studies at St Hilda's College and in Oxford's English Faculty and Humanities Division; I look forward to helping to foster these fields, and the Humanities in general, more widely across the UK and beyond through the British Academy.'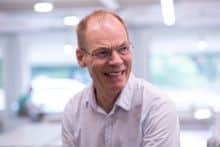 Professor Frank Windmeijer, Professorial Research Fellow in the Department of Statistics. His research interests cover micro-econometrics and causal inference, with strong links to epidemiology and biostatistics.
 Professor Windmeijer said, 'It is a great honour to be nominated to the British Academy and to join many esteemed colleagues and friends to contribute to the great work the Academy does.'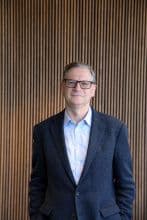 Professor Jonathan Wolff, Alfred Landecker Professor of Values and Public Policy and a Governing Body Fellow at Wolfson College. He is currently developing a new research programme on revitalising democracy and civil society.
Professor Wolff said, 'It's hard to express what an honour and privilege it is to have been elected to the British Academy. My work as a political philosopher, particularly as applied to public policy, draws on the work and achievements of many Fellows of the Academy, past and present, over a wide range of disciplines. It's extraordinary now to be included among their number.'
Welcoming the new Fellows, Professor Julia Black, President of the British Academy, said, 'It is with great pleasure that we welcome yet another outstanding cohort to the Academy's Fellowship. The scope of research and expertise on display across our newly elected UK, Corresponding and Honorary Fellows shows the breadth and depth of knowledge and insight held by the British Academy and which we work hard to harness to help shape the world.'