Significant scale-up investment for three Oxford spinouts

Tuesday 10th Jan 2023, 2.03pm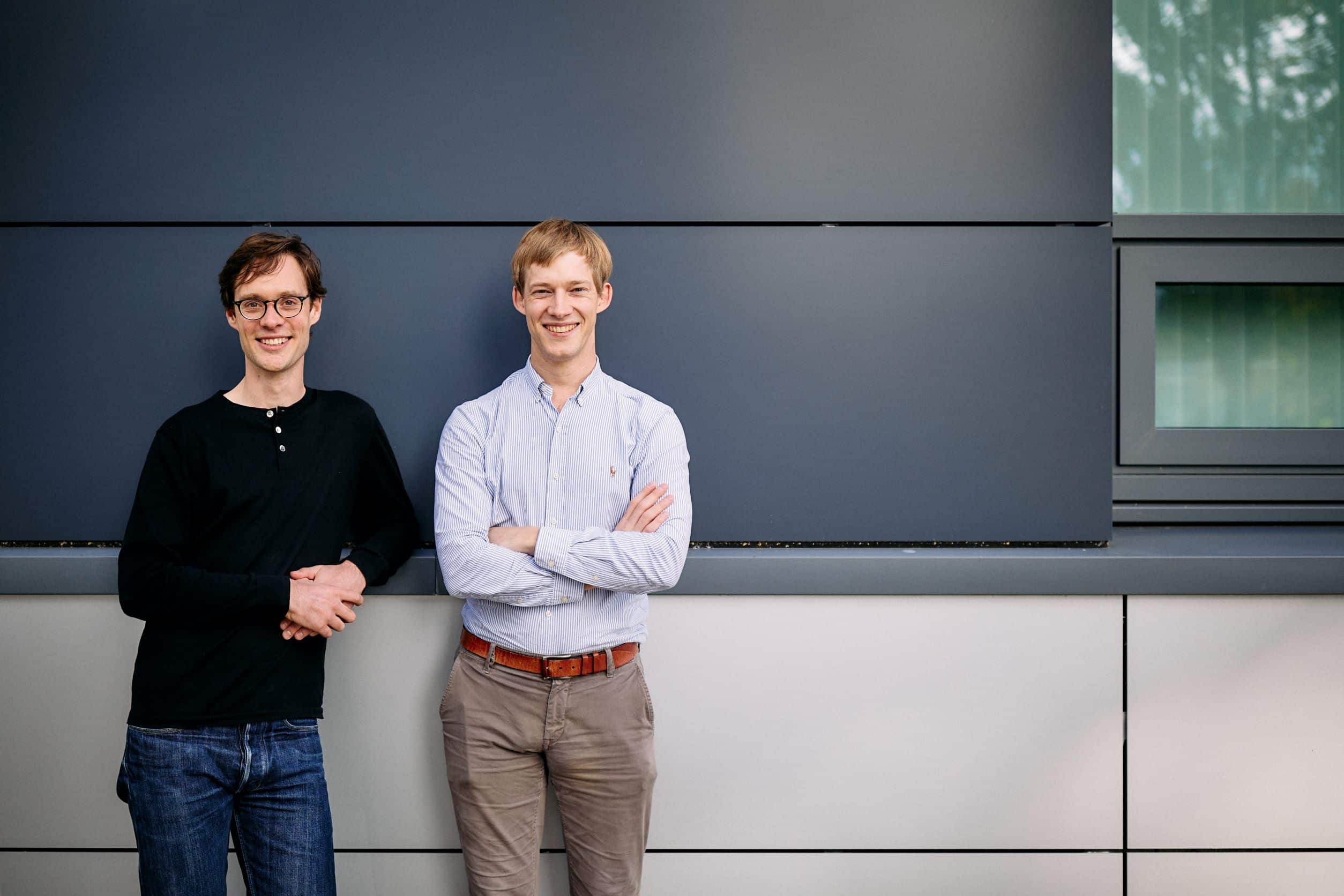 Oxbotica, a leader in autonomous vehicle software for businesses, has raised US$140 million
Oxford Ionics, whose innovations are taking quantum computing a step closer to reality, has raised £30 million
Perspectum, an AI driven medical imaging company, has raised US$36 million
Oxbotica was founded eight years ago by Professor Paul Newman and Professor Ingmar Posner of Oxford's Robotics Institute. Since then it has enjoyed continued success and attracts category-defining customers and partners, including Ocado Group, with which the company is collaborating on autonomous goods delivery to fulfil customer orders. Oxbotica has partnered with Applied EV to equip prototype vehicles with its software; these have already operated with no on-board driver on a publicly accessible road in Oxford, marking a key milestone in commercialising its AV technology.
Oxbotica was founded eight years ago on the vision of Universal Autonomy™—providing safe and sustainable autonomy that is independent of workplace and vehicle type. With the greatest engineering talent and experience, using the best of AI, robotics and the metaverse, we are delivering on that promise to create value for our customers, our communities and our planet. We welcome our new investors who share our bold vision to redefine the role of the human in the operation of vehicles.

Professor Paul Newman, CTO and co-founder of Oxbotica
The Series C investment round was funded by financial and strategic investors from across the globe including Aioi Nissay Dowa Insurance Co., Ltd, bp ventures, Tencent, and ZF.
Oxford Ionics was founded in 2019 and is creating unique technologies which, it says, will bring Quantum Computing from the theoretical to the indispensable. This will enable solutions in areas such as drug discovery, battery development and cyber security.
Its founders are Dr Tom Harty and Dr Chris Ballance who met as DPhil students studying quantum computing at the University of Oxford. During this time they set world records including the highest performance quantum logic gates, longest qubit memory coherence time, and fastest and highest performance quantum network.
If we're to identify and unlock the true power and potential of quantum computing we need to crack the critical issues that are holding it back – scalability, integration and performance. Our unique trapped-ion approach has been developed to address all three. At Oxford Ionics, we're focused on building technologies that will help quantum computing finish the race, not just take small, incremental steps. Our latest round of funding, and the knowledge, insight and expertise of our new investors bring us even closer to this goal.

Dr Chris Ballance, co-founder of Oxford Ionics
The Series A funding round was co-led by Oxford Science Enterprises, an independent investment company backing Oxford spinouts, which has significantly boosted the number of companies created since 2015.
Perspectum, founded in 2012, is a precision health company which develops medical imaging tools to improve the diagnoses of metabolic diseases and cancer. It was born out of a discovery made by Dr Rajarshi Banerjee, now CEO of Perspectum, when researching how to improve the use of MRI in cardiology for his DPhil at the University of Oxford. Read more about the discovery here.
This new funding will help us to continue innovating new products that will make healthcare safer by providing non-invasive alternatives to biopsy, totally changing how and when we can see and treat many diseases.

Dr Rajarshi Banerjee, founder and CEO of Perspectum
The new $36 million investment was led by Oppenheimer Holdings and completes the first close of its Series C funding round. This brings the total amount raised since inception to around $120 million.
Professor Chas Bountra, Pro-Vice-Chancellor for Innovation, said: 'I am enormously pleased about this investment in three of Oxford's pioneering spinouts. Oxbotica, is going from strength to strength and is recognised as a global leader in autonomous vehicles; Perspectum has already made a terrific impact on people's health in many countries with revolutionary medical imaging diagnostics; and Oxford Ionics is making impressive advances in quantum computing bringing world changing possibilities much closer. These investments will enable the companies to accelerate their ground-breaking innovations and benefit people across the planet.'