Replanting logged forests with diverse seedlings accelerates restoration, says Oxford study

Monday 18th Sep 2023, 9.30am
The experiment was set up by the University of Oxford's Professor Andy Hector and colleagues over 20 years ago, as part of the SE Asia Rainforest Research Partnership (SEARRP). This assessed the recovery of 125 different plots in an area of logged tropical forest that were sown with different combinations of tree species. The results revealed plots replanted with a mixture of 16 native tree species showed faster recovery of canopy area and total tree biomass, compared to plots replanted with four or just one species. However, even plots that had been replanted with one tree species, were recovering more quickly than those left to restore naturally.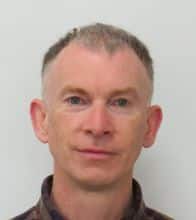 In turn, a diverse mix of trees can support a much wider range of animal life. For instance, hornbills specifically require large mature trees with holes where the females can nest.
One of the world's biggest ecological experiments
Tropical forests cover just 6% of the planet's land surface but are home to around 80% of the world's documented species (WWF), and act as major carbon sinks. However, these critical habitats are disappearing at an alarming rate, chiefly because of logging for timber and conversion to palm oil plantations. Between 2004 and 2017, 43 million hectares of tropical forest were lost – an area roughly the size of Morocco (WWF).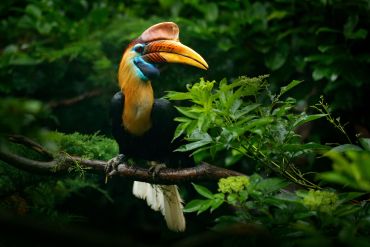 Restoring logged tropical forests is a crucial component of efforts to tackle both the nature and climate crises. Up until now, however, it has been unclear whether this is best achieved through allowing forests to restore themselves naturally (using dormant seeds in the soil), or through active replanting.
To investigate, the researchers collaborated with local partners to set up the Sabah Biodiversity Experiment on 500 hectares of logged forest in the Malaysian state of Sabah on the island of Borneo. This was divided into 125 experimental plots. These were either left to recover naturally or planted with mixtures of either one, four or 16 tree species frequently targeted for logging. The 16 species included several endangered species and the worlds' tallest species of tropical tree (Shorea faguetiana), which can reach over 100 m in height. The first trees were planted in 2002, with nearly 100,000 planted (in total) over the following years.
'The Sabah Biodiversity Experiment bridges that gap between large-scale work relevant to forestry and highly controlled experimental design, in order to provide relevant research for policy makers in tropical forest systems.' 

Ryan Veryard, Department of Biology, University of Oxford.
The recovery of the plots was assessed by applying statistical models to aerial images captured by satellites. Within a few years, it became apparent that those with one species did worse than those planted with a mixture of four species, and those enriched with 16 species did best of all.