Oxford's first Sanctuary Fair to be held in May

Friday 5th May 2023, 11.13am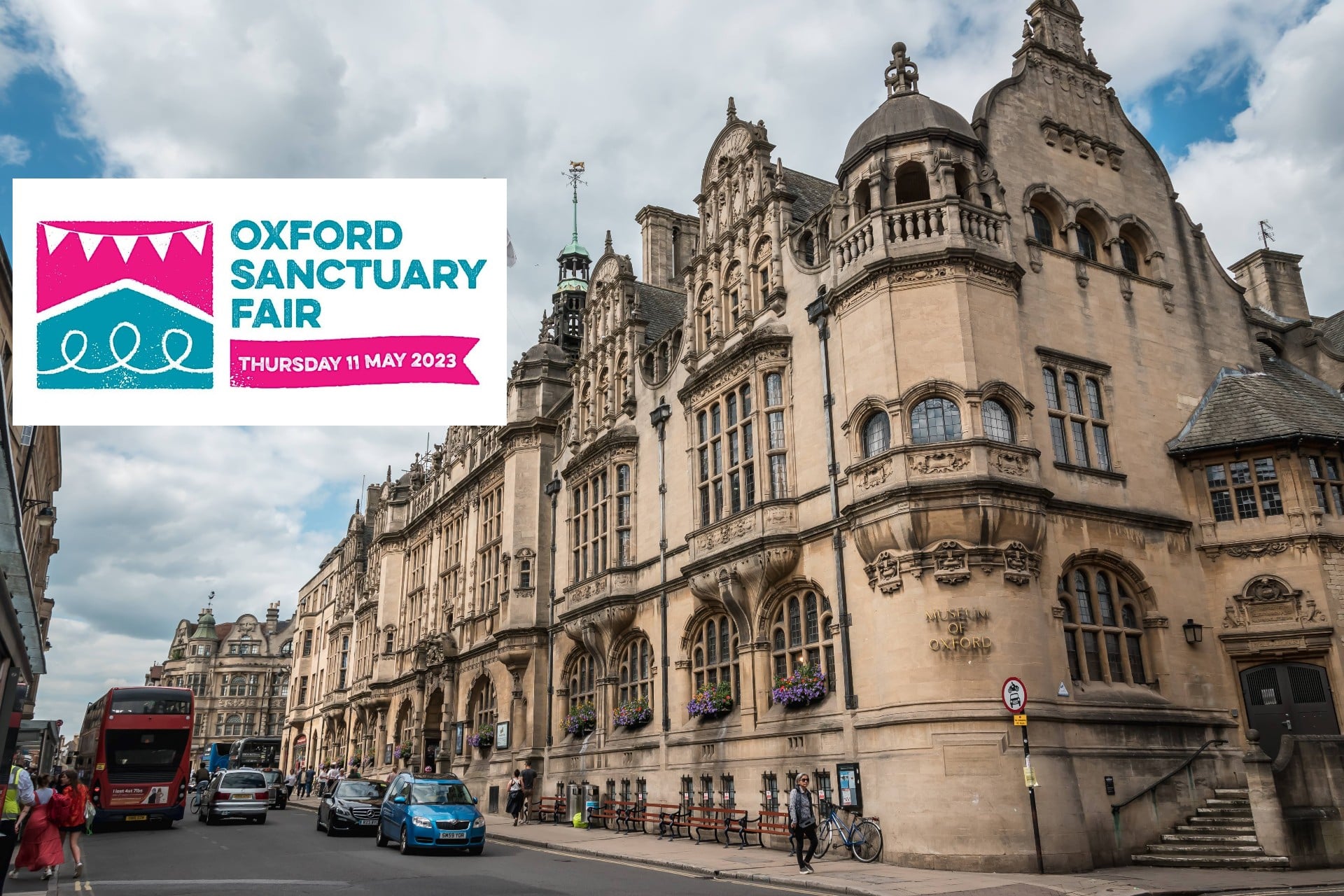 The new Sanctuary Fair 2023 will provide an opportunity for everyone to learn more about refugee and displacement issues, and how we can all make a difference, at Oxford Town Hall on Thursday 11 May.
The fair will be a free, drop-in event connecting refugees, students, and the local community, and is a collaborative event hosted by the University of Oxford, Asylum Welcome and Oxford City Council.
A lot of our research shows that refugees bring skills, talents and aspirations to the communities that host them

Professor Alexander Betts
Panel discussions and interactive workshops featuring students, academics, activists, politicians, community leaders, and influencers, many of whom have experienced displacement first-hand, will be held on the day.
Stalls from community organisations will provide a chance to meet those who are making a difference on the front line, and to find volunteering opportunities and practical actions to support refugees and asylum seekers in Oxford and beyond.
Organisers are planning contributions that reflect local, national and global concerns and will explore a range of topics including:
The political landscape of migrant rights
The Oxford refugee experience
Hosting refugees in Oxfordshire
Access to education for refugees and asylum seekers
Supporting refugees through faith communities
Careers in the refugee sector
A community of sanctuary
The event will also be an opportunity for everyone to find out about Oxford University as a Community of Sanctuary.
Alexander Betts, Professor of Forced Migration and International Affairs, and Director of the Refugee Studies Centre, said: 'As a University, we have a long history of welcoming refugees, dating back to welcoming refugee academics during the Second World War up to the most recent support provided to students and academics affected by the war in Ukraine, and from around the world.
'Oxford is striving to create a community of welcome for sanctuary seekers, whether they be students, staff or members of our local community.
'At our Refugee Studies Centre, a lot of our research shows that refugees bring skills, talents and aspirations to the communities that host them,' added Professor Betts, who is also Associate Head (graduate and research training) of the Social Sciences Division at Oxford University.
Sanctuary Fair 2023, Thursday 11 May 2023 (10:30-18:30), Oxford Town Hall, St Aldate's, Oxford, OX1 1BX. Find out more about the Fair here.