Oxford University joins largest ever ocean survey in a global effort to save marine life

Wednesday 26th Apr 2023, 3.53pm
Scientists believe little more than 10% of the species that live in our seas have been found and that around two million remain undiscovered. But up to now, the process of finding and scientifically describing species (taxonomy) has been slow and methodical, with the average rate of new species discovery little changed since the 1800s. This approach is clearly unable to address the threats posed by the climate and biodiversity crises that could result in the loss of the majority of species on Earth.
Ocean Census will benefit from strong capabilities in modern approaches to taxonomy at the University of Oxford, including the use of three-dimensional digital imaging to produce virtual type specimens and the use of DNA sequencing to help classify species. The project will also draw on broader expertise within the University including in biological oceanography, biodiversity, conservation research, and in the area of policy related to the sustainable management of the ocean.

Professor Alex Rogers, Science Director, Ocean Census
Ocean Census aims to revolutionise this by harnessing the power of technologies such as digital imaging, sequencing, and machine learning, to discover ocean life at speed and at scale. Using cloud-based approaches to share knowledge, the project aims to catalyse global efforts to conserve our oceans, besides significantly advance our understanding of fundamental science. Such areas include oxygen production, carbon cycling, sustainable food production, the evolution of life on Earth, and potentially even discoveries of new medicine and biotechnologies.
The project is a global collaborative initiative, an open network of science, business, media, and civil society organisations joining forces. It has been founded by The Nippon Foundation, the largest non-profit foundation in Japan that focuses on philanthropy through social innovation and Nekton, a UK-based marine science and conservation institute. The project's headquarters is at Nekton's base in Oxford and the first Ocean Census Biodiversity Centre will be in Oxford University Museum of Natural History.
Over the coming years, scientists from around the world will embark on dozens of expeditions to the ocean's biodiversity hotspots to find new life from the surface to the lowest depths. Combining vessels from philanthropic, government, and commercial fleets, they will deploy a combination of advanced subsea technologies with divers, submarines, and deep-sea robots.
Species discovered on expeditions will be sent for high-resolution imaging and DNA sequencing in a network of Ocean Census Biodiversity Centres to be established in high, middle, and low-income nations around the world. The first of these will be at Oxford University Museum of Natural History. A key aim for the project is to grow and diversify the global network of taxonomists, which to date has been concentrated in high-income networks. To support this, networks of taxonomists will connect virtually to annotate "Digital Life Forms" to complete species descriptions.
The aggregated, open-sourced data will be added to a network of data centres globally and made freely accessible to scientists, decision makers, and the public.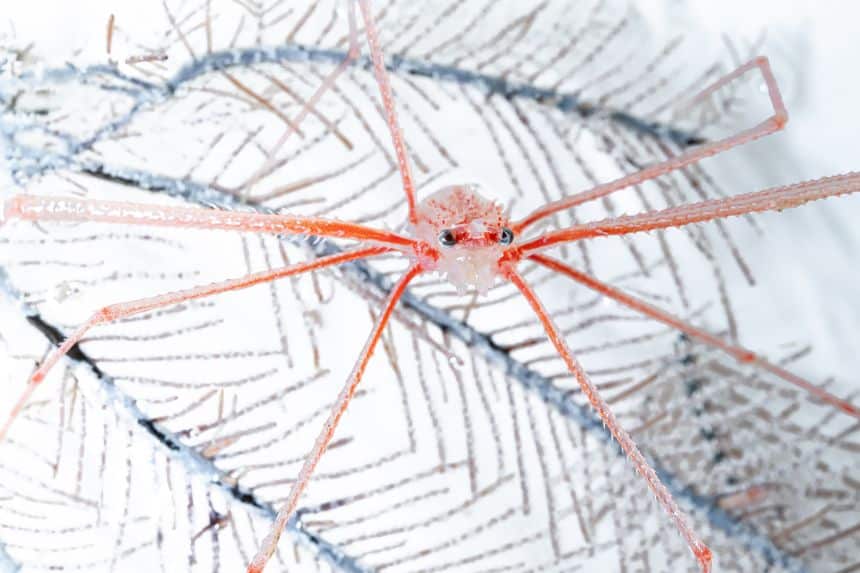 Professor Paul Smith, Director, Oxford University Museum of Natural History, said: 'Oxford University Museum of Natural History has a long record of documenting ocean biodiversity, including collections made by Charles Darwin on HMS Beagle, and by HMS Challenger in the 1870s. Ocean Census opens an exciting new chapter in the museum's biodiversity research.'
The partnership draws on the long relationship between the University of Oxford and Nekton. Researchers from the Department of Biology have accompanied several of Nekton's previous marine expeditions to help reveal fascinating new insights into marine biodiversity.
Our goal is to discover at least 100,000 species. Each one represents a vital piece of the code of life on earth – the more we discover, the more we understand how life exists and how to sustain and strengthen life in the ocean and therefore on Earth.

Oliver Steeds, Ocean Census Director and Chief Executive of Nekton
Dr Paris Stefanoudis (Researcher at Oxford University Museum of Natural History, and Nekton Foundation), who will be collaborating with the project team on species diversity and biogeography said: 'Tapping into the world-class expertise residing within the Oxford research community will bring great value to Ocean Census, following the steps of similar successful collaborations between Oxford and Nekton such as First Descent, a series of expeditions and projects with the aim of exploring the Indian Ocean. Being involved with Ocean Census will also contribute to our active areas of research at the Museum including the biodiversity, ecology, and conservation of deep-water coral reefs.'
'We have a short window of opportunity, perhaps the next ten years, when the decisions we all make will likely affect the next thousand or even ten thousand years', explained Oliver Steeds, Ocean Census Director and Chief Executive of Nekton. 'Some people are saying "it's time to go big or go home." We've chosen to go big, and we hope the giant leaps in knowledge we can make with the discovery of ocean life can help put us on a better track towards a positive future for people and the planet.'
The 2022 United Nations Biodiversity Conference (COP15) set a landmark global agreement to halt and reverse nature loss, including putting 30% of the planet under protection by 2030. The information generated by Ocean Census will play a key role in helping to ensure that protected areas are optimally positioned to safeguard biodiversity for the future. Ocean Census will also help to identify how marine ecosystems are responding to climate change, and assess the potential for the ocean to mitigate emissions and alleviate the impacts of climate change, including through nature-based solutions.
More information can be found on the Ocean Census website.