Oxford Professors awarded prestigious UKRI Turing AI World-Leading Fellowships

Monday 12th Jun 2023, 1.29pm
The University of Oxford's Professor Michael Bronstein and Professor Alison Noble have been awarded prestigious UKRI Turing AI World Leading Fellowships to conduct ground-breaking work on some of artificial intelligence (AI)'s biggest challenges. The two new Fellowships represent an £8 million investment as part of a suite of investments totalling £50 million announced by UKRI today which will develop trustworthy and secure AI to help solve major challenges.
Professor Chas Bountra, Pro-Vice Chancellor for Innovation at the University of Oxford, said: 'I congratulate Professor Bronstein and Professor Noble on being awarded these prestigious Fellowships, and have no doubt they will achieve great things in such a rapidly developing field. AI has the potential to make a hugely positive impact on societies globally, and Oxford is at the forefront of this revolution. Our talented researchers, from a range of departments, are making tremendous advances in AI, from scientific breakthroughs through to security and ethics. This holistic approach can only bring benefits.'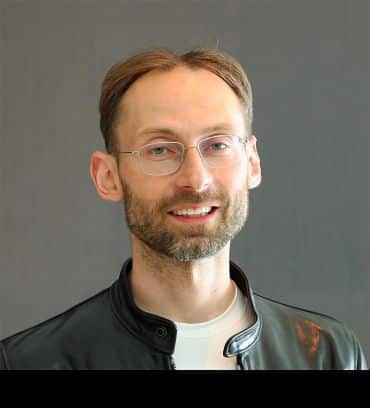 Professor Michael Bronstein. Credit: Kirill Veselkov
Professor Michael Bronstein (Department of Computer Science) is an expert in theoretical and computational geometric methods for machine learning and data science, with his research encompassing a broad spectrum of applications ranging from computer vision and pattern recognition to biochemistry, drug design, and animal communication. Using the Fellowship, he will develop a novel mathematical framework for geometric and graph machine learning.
Professor Bronstein said: 'I am greatly honoured to be chosen as one of the Turing AI World-Leading fellows. This grant will allow us to develop a novel mathematical framework for geometric and graph machine learning inspired by physical principles. Together with academic and industrial partners, we will apply these methods to some of the most challenging problems in the domains of drug and food design. In the longer perspective, I hope that our work will help develop new therapeutic protein molecules for diseases that are difficult to target with existing drugs, and assist in mapping the "dark matter" of food-based bioactive ingredients.'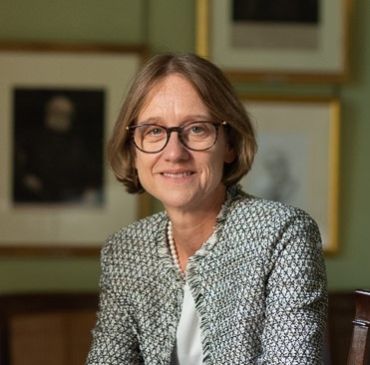 Professor Alison Noble. Credit: John Cairns
Technikos Professor of Biomedical Engineering Alison Noble's research interests sit at the interface of AI with computer vision and clinical medicine. In recent years, her group has been at the forefront of international thinking in how to bring machine learning to ultrasound, working closely with clinical research groups in Oxford and overseas.
With the Fellowship, Professor Noble will work towards new AI for shared human-machine decision-making in healthcare imaging including studying ethics of the AI and trustworthiness (explaining decisions).
Professor Noble said: 'I am delighted and honoured to be awarded a Turing AI World-Leading Fellowship. My fellowship aims to develop new AI for shared human-machine decision making in healthcare imaging including studying ethics of the AI and technology trustworthiness, and federated learning-based analysis for real-world modelling scenarios where data cannot be shared between sites – a current restriction for international research collaboration.'
'We will work with clinical partners to apply machine learning-based analysis to video and other sensor data to develop human skill models of clinical tasks aimed at offering new insights on sharing skill best practice and how clinical outcome may relate to human skill. We will also work with industry partners to develop and pilot a postdoctoral-level career mobility scheme for AI scientists. I am looking forward to working with existing and new collaborators on this new research programme.'
Kedar Pandya, Executive Director, Cross-Council Programmes at Engineering and Physical Sciences Research Council, said: 'The UK's expertise in the field of AI is a major asset to the country and will help develop the science and technology that will shape the fabric of many areas of our lives. That is why UKRI is continuing to invest in the people and organisations that will have wide-ranging benefit.'
The two new Fellowships build on the University of Oxford's previous success when the first five Turing AI fellows were announced in July 2021. These included the Professor Philip Torr, from the Department of Engineering Science, and Professor Michael Wooldridge, based at the Department of Computer Science.