Oxford Biology don named new Chief Scientific Adviser

Monday 20th Feb 2023, 10.47am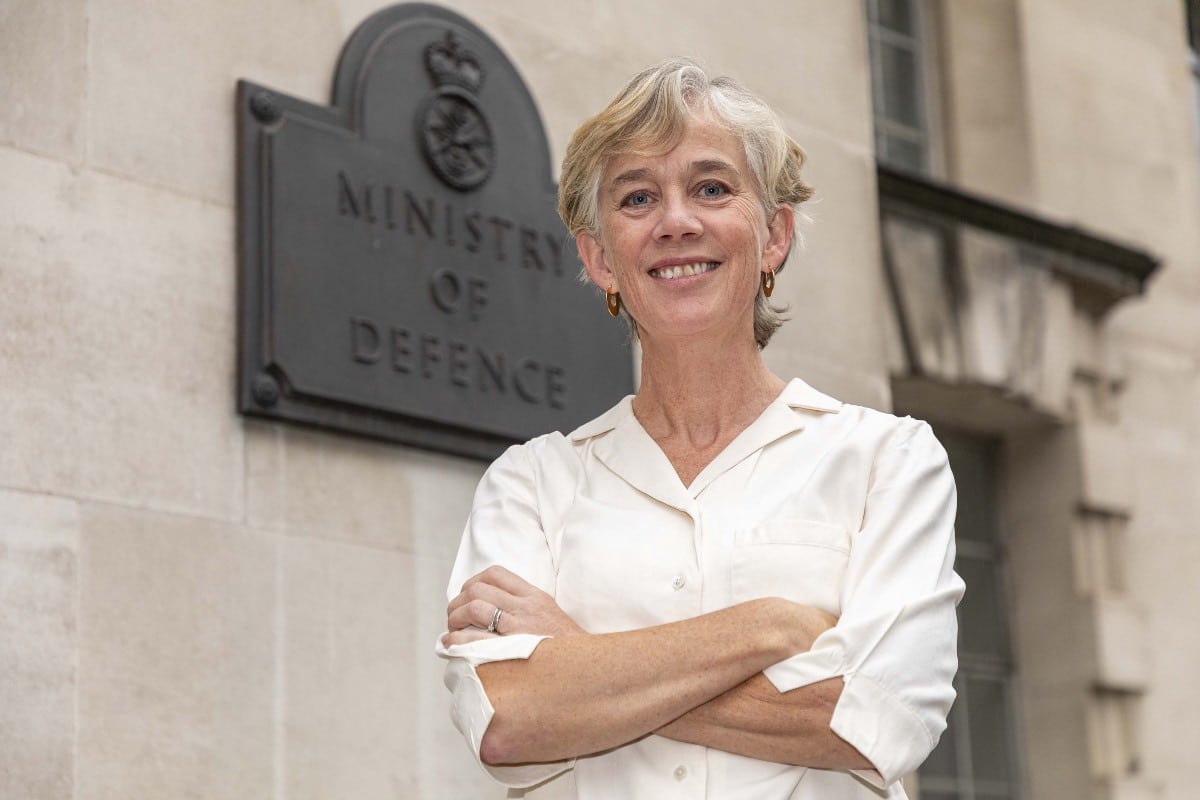 Dame Angela McLean DBE FRS, Professor of Mathematical Biology at the University of Oxford and Fellow of All Souls College, has been appointed the new Government Chief Scientific Adviser (GCSA).
Dame Angela will be the first woman to hold the role of GCSA and takes up the post on 1 April.
Cabinet Secretary Simon Case confirmed her appointment.
Dame Angela has been Chief Scientific Adviser for the Ministry of Defence since September 2019 and Deputy GCSA during the Covid SAGE activation.
She said:
'I am delighted to take on this role at such an important time in our country for Science Innovation and Technology. All of us in government are going to greatly miss Sir Patrick (Vallance, Dame Angela's predecessor), and I look forward to working with colleagues to build on the work he has led during his time as GCSA.
'My long-term mentor Bob May, the late Lord Robert May of Oxford, was GCSA between 1995 and 2000. Bob was a wonderful mentor to me and many others in Oxford's former Zoology department. That personal connection adds particular depth to my sense of honour in being asked to take on this role.'
The role of the GCSA is to provide independent scientific advice to the Prime Minister and members of cabinet, advise the government on aspects of policy on science and technology and ensure and improve the quality and use of scientific evidence and advice in government.
The GCSA is also Head of the Government Science and Engineering Profession and is part of the executive team of the newly formed Department for Science, Innovation and Technology.
Dame Angela's research interests lie in the use of mathematical models to aid our understanding of the evolution and spread of infectious agents.
She is also interested in the use of natural science evidence in formulating public policy and has co-developed the Oxford Martin School Restatements: an activity which restructures and presents the evidence underlying an issue of policy concern or controversy in a short, uncharged, intelligible form for non-technical audiences.
During the COVID-19 pandemic she regularly attended SAGE and co-chaired SPI-M-O, the sub-group of SAGE that prepared advice for government using epidemiology, data analysis and mathematical modelling. In those roles she played a substantial part in generating scientific advice for government on the management of the pandemic.
She established Mathematical Biology at the Biotechnology and Biological Science Research Council's Institute for Animal Health in 1994. Before this, Angela was a Royal Society Research Fellow at Oxford University and a Research Fellow at the Institut Pasteur in Paris.
In 2009 Angela was elected as a Fellow of the Royal Society. She has been awarded the Gabor Medal in 2011 and the Weldon Memorial Prize in 2018. She received her damehood in the 2018 Queen's Birthday Honours List.