Oxford biologists comment on new Genetic Technology Act

Thursday 23rd Mar 2023, 12.05pm
The Genetic Technology (Precision Breeding) Act passed into law today, a major step in unlocking growth and innovation in new technologies, reinforcing food security in the face of climate change, and ensuring England becomes a world leader in agri-food innovation.
Leading plant and animal scientists at the Department of Biology, University of Oxford, commented on the announcement and what it will mean for our country's food security.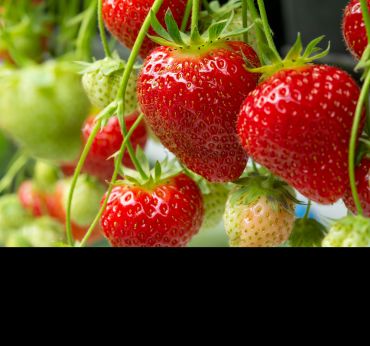 Jane Langdale, Professor of Plant Development at the Department of Biology and lead author of the UK Plant Science Research Strategy, says:
'This very welcome Act unlocks the potential to provide faster and more sustainable solutions to the problems facing agriculture today – from the provision of more robust and healthy food crops to the reduction of carbon emissions from the sector. The current salad and vegetable shortages associated with weather fluctuations across Europe highlight how fragile our food supply chains can be. The Act paves the way for new products to be delivered to farmers more expediently.'
The Act will set in motion changes to allow farmers to grow crops which are drought and disease resistant, reduce use of fertilisers and pesticides, and help breed animals that are protected from catching harmful diseases. Precision breeding involves using technologies such as gene editing to adapt the genetic code of organisms – creating beneficial traits in plants that through traditional breeding would take decades to achieve. This enables scientists to safely create foods that are more flexible, adaptable, and plentiful for years to come.
Lord John Krebs, Emeritus Professor of Zoology, Department of Biology, and current member of the House of Lords Science and Technology Select Committee, says:
'This legislation is excellent news for UK science, business, and consumers. I would like to express my personal thanks to scientists at Oxford, The John Innes Centre, The Sainsbury Laboratory, and The Roslin Institute for their patience and support in briefing Peers on the science of precision breeding.'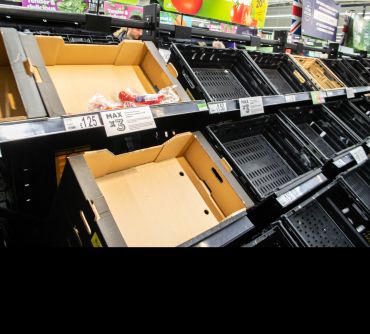 Steve Kelly, Professor of Plant Sciences at the Department of Biology and co-Founder of Wild Bioscience, says:
'The challenge of providing a sustainable future for humanity and more space for wildlife has never been greater in all of human history. This Act provides innovators in the UK with the unprecedented ability to address this challenge, safeguarding the world's food supply and reducing the impact of agriculture on the natural world.'
Lars Østergaard, Sherardian Professor of Botany, Department of Biology, says:
'With an urgent requirement for innovative solutions to address global challenges around sustainable food production, this Act is an important step forward and will allow society to benefit from recent game-changing scientific and technological advances.'
Some of the opportunities for our UK crops that will be brought about by this legislation include:
Coeliac-safe wheat from the Netherlands that uses precision breeding technologies to remove the part of wheat's DNA responsible for causing the symptoms of coeliac disease.
Longer strawberry seasons in the UK. This could be achieved by precision breeding methods to develop strawberry plants that are adapted to allow continual flowering and longer production seasons.
Climate-resilient lettuce that mitigates the damage done by warmer growing seasons on food waste.
Energy enriched animal feed, which reduces the environmental impact of animal feed production whilst maintaining nutrients to deliver productivity
Nick Harberd, Sibthorpian Professor of Plant Science, Department of Biology, says:
'Today's passing of this Act into law enables UK crop science expertise to enhance global food security and environmental sustainability.'
John MacKay, Wood Professor of Forest Science, Department of Biology, says:
'The ability to use these new technologies opens the door to more rational use of natural diversity in response to environmental change, new learning, and new governance models. It opens a world of opportunities, such as more sustainable wood and fibre crops that can resist invasive pests.'
Read more about this announcement on the Government website.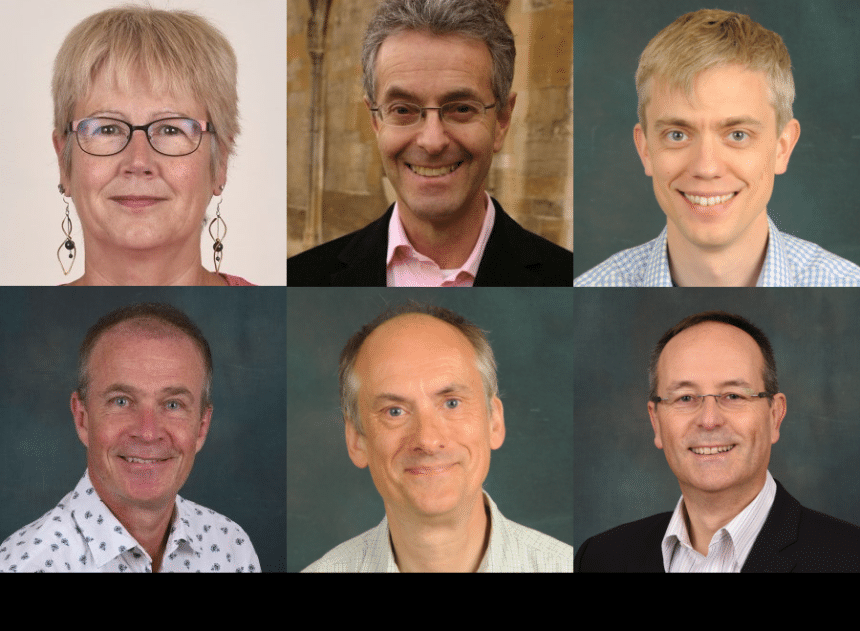 Clockwise from top left: Professor Jane Langdale, Lord John Krebs, Professor Steve Kelly, Professor John MacKay, Professor Nick Harberd, and Professor Lars Østergaard.