'Made in Oxford' Vice-Chancellor Professor Irene Tracey sets out vision

Tuesday 10th Jan 2023, 9.02am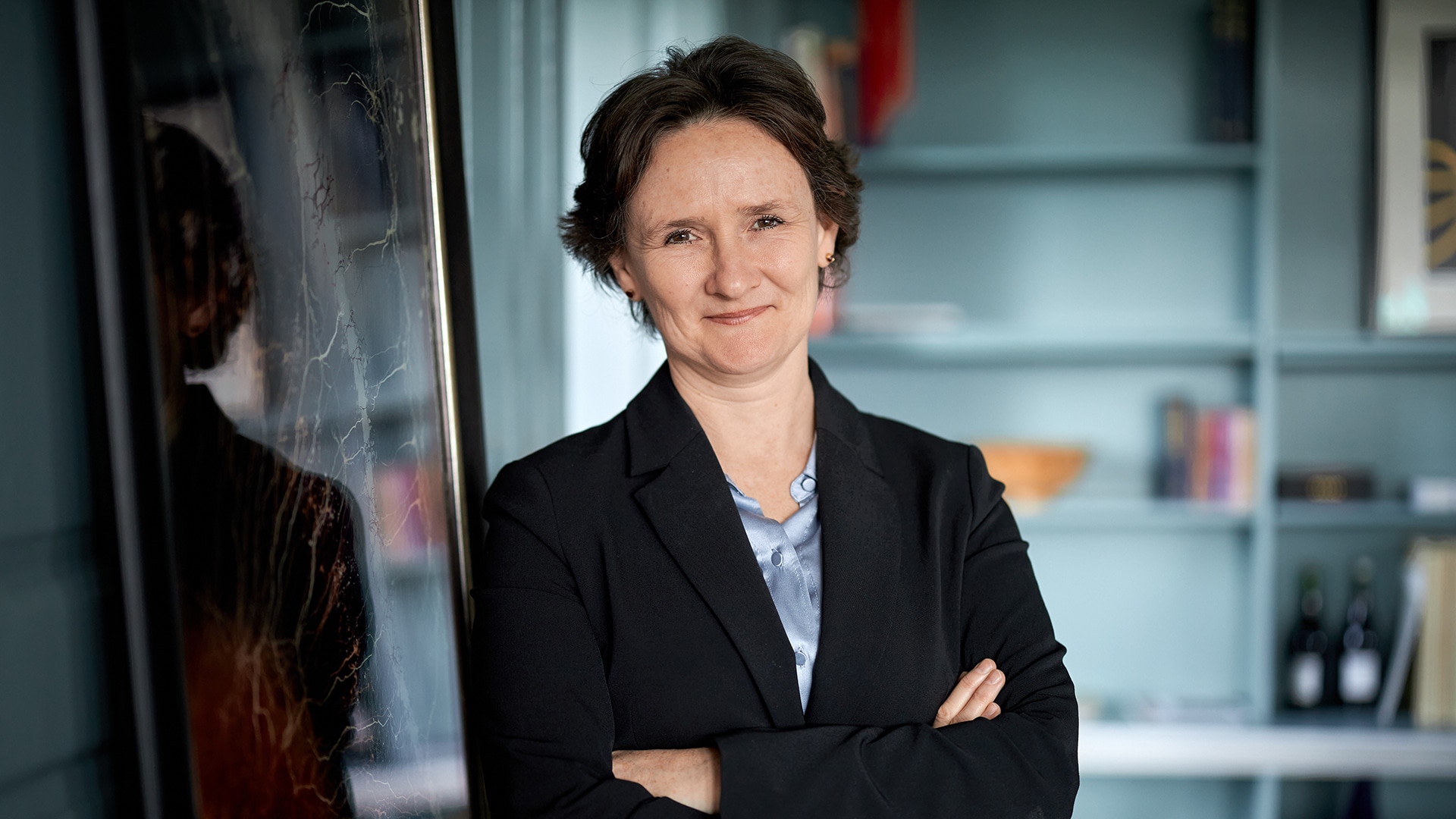 Speaking at her Admission Ceremony, Professor Tracey spoke of her pride at being asked to lead her hometown University where she has studied and worked as an internationally-renowned neuroscientist.
Addressing the audience in the Sheldonian Theatre, Professor Tracey said:
'I stand here today, as surprised as no doubt you are, that after a lengthy global search this University, my University, elected a local girl – in every sense of the phrase – to be your next Vice-Chancellor. To be entrusted with this role fills me with immeasurable pride. I am privileged and honoured to serve my hometown University that has nurtured me since my undergraduate days.'
Professor Tracey also outlined the four key areas which will be central to her tenure as Vice-Chancellor: Education and Teaching; Discovery and Translational Research; Local and Global Engagement; and People.
The new Vice-Chancellor was welcomed to her post by the Chancellor of the University, Lord Patten of Barnes.
Lord Patten told the audience:
'Irene Tracey was born in the Radcliffe, went to state schools in Oxford, and after university here and at Harvard, she came back to Oxford to become the Nuffield Professor in Anaesthetic Sciences as well as to the leadership of the Nuffield Department of Clinical Neuroscience and to posts at Christ Church and Pembroke. She returned from there to her old college, Merton, as Warden. Speaking for the whole University, I wish to thank Merton for giving up a fine Warden to allow us, I'm sure, to appoint an equally fine Vice Chancellor.'
In response, Professor Tracey spoke of her local roots, her 'inspirational' school education and the importance of her family and her faith. Describing herself as 'made in Oxford', she told her audience:
'I will be an advocate for Oxford like no other, because I know – in detail – what great things we offer and have yet to offer this city, this country and the world, whether that's via knowledge generation, through discovery research, or knowledge transfer, through our world-class teaching. I will be relentless in championing what we do and making sure that the Oxford that I know, live, and breathe, is the one that people get to hear about.'
Drawing on her background as a world-leading neuroscientist, Professor Tracey told her audience:
'The Hebbian principle in neuroscience describes beneficial neuronal behaviour in the brain: if you fire together, you wire together. My goal is to fire and wire this great University more closely with our city, this nation and the globe, working generously with the other great British universities with whom we share our higher education ecosystem.'
Setting out the four key areas for her tenure, the Vice-Chancellor spoke of the transformative power of education, the need to think creatively about making teaching posts tenable, and to innovate new ways of disseminating knowledge. She said:
'Our goal is to teach students from any background so that they have knowledge in their chosen subject area, but just as importantly lifelong skills in how to learn, how to engage constructively with differing opinions, how to be unyielding in their search for truth, how to navigate a world of 'fake news' and disinformation, and how to remain curious. Their goal is to find their passion and hopefully shape a sustainable, more equal and truly inclusive society.'
Turning to research, Professor Tracey spoke of the need to widen sources of funding, to drive greater innovation and 'to get serious about climate change'. She added:
'The pandemic has taught society why discovery research matters; why well-trained experts matter; and hence, why world-leading research-intensive teaching universities matter. We must build on this awakening and set ourselves yet greater ambitions.'
Professor Tracey said she wanted to see Oxford expand its global engagement and that she was 'absolutely committed to strengthening and deepening the relationships between the city, county and University.' This will include the creation of a new post to build Oxford's global and local engagement, and working to reduce the pressure on the city's housing and public services.
On people, the Vice-Chancellor said the University now needed to focus on its staff, 'the lifeblood of any university.'
Announcing a new commission on all aspects of staff pay and conditions, Professor Tracey told her audience: 'We must find ways to shift the needle in your quality of life so that you can continue to deliver your best performance. I have heard the strength of feeling on pay and working conditions, and it is a priority for me to make sure the University is doing everything it can to support staff during these difficult financial times and to be an attractive place to work in the future.'
Professor Tracey is the second woman to hold the post of Vice-Chancellor of the University of Oxford, after her immediate predecessor Professor Dame Louise Richardson.
A renowned neuroscientist, Professor Tracey also led Merton College as Warden from 2019 up until her appointment as Vice-Chancellor. She was Professor of Anaesthetic Neuroscience in the Nuffield Department of Clinical Neurosciences, a department she led for several years whilst holding a Statutory Chair. She is also President of the Federation of European Neuroscience Societies (FENS).
Professor Tracey's research on the neuroscience of pain has contributed to a better understanding of pain perception and the representation of pain in the brain. In 2022, she was appointed a Commander of the Order of the British Empire (CBE) for services to Medical Research by the late Queen Elizabeth II in 2022.
Professor Tracey completed her undergraduate degree and doctorate at Merton College, Oxford, in biochemistry; her doctoral work focused on early use of magnetic resonance imaging methods to study disease mechanisms in humans under the supervision of Professor Sir George Radda.
She then held a postdoctoral position at Harvard Medical School, working at the Martinos Centre for Biomedical Imaging, before returning to Oxford in 1997, when she became a founding member and then Director for ten years of the world-leading institution now known as the Wellcome Centre for Integrative Neuroimaging.
The Vice-Chancellor is Oxford University's senior officer, responsible for the strategic direction and leadership of the world's top-ranked university.