How Oxford has supported Ukrainian students

Thursday 23rd Feb 2023, 12.30pm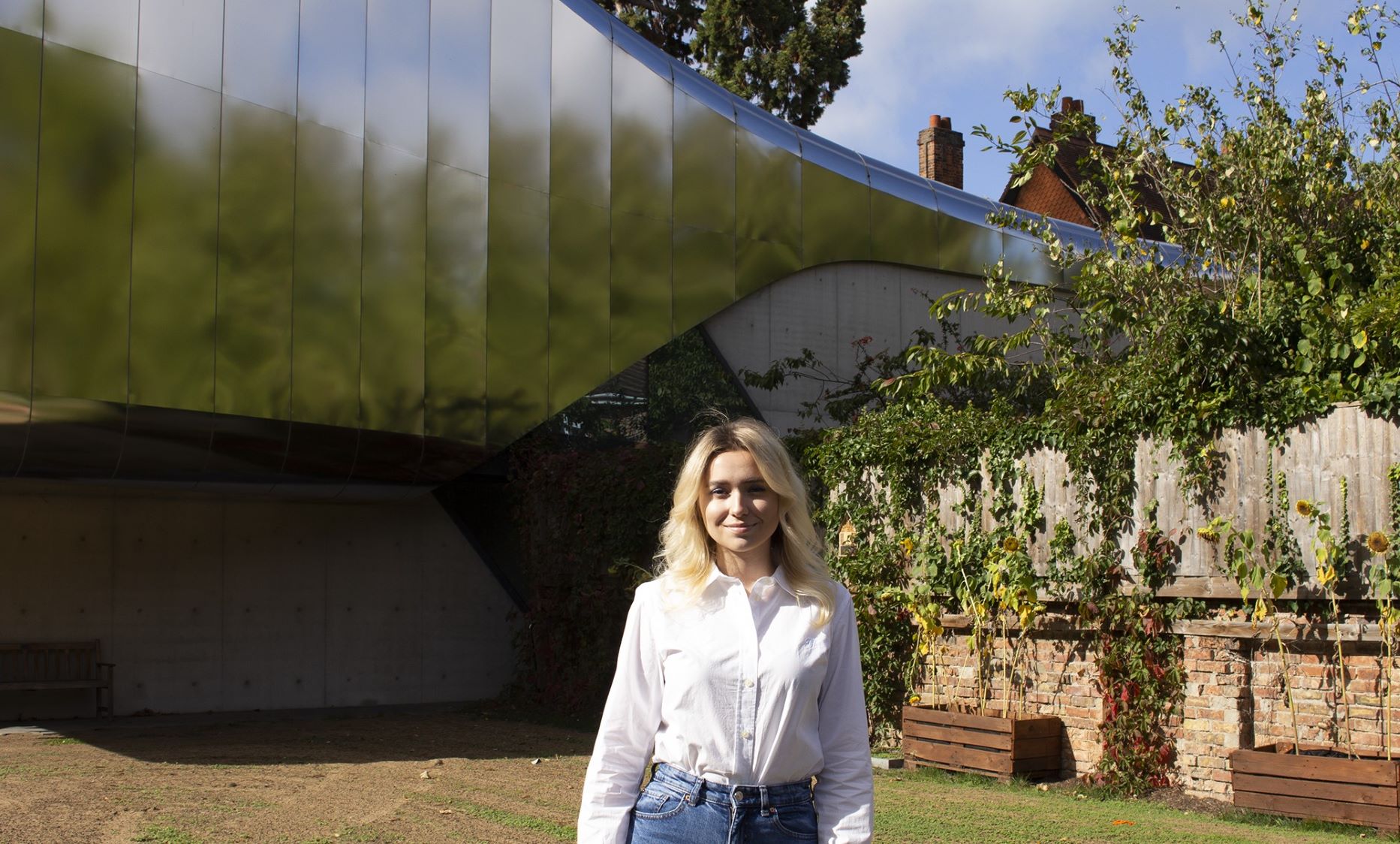 In May 2022, just over two months after the war in Ukraine started, Oxford announced the launch of a fully funded graduate scholarship scheme.
Building on Oxford's long-standing commitment to refugee scholars, the Graduate Scholarship Scheme for Ukraine Refugees offered a full-time, one-year Masters course across a broad range of subjects for those displaced by the war.
The scholarships were co-funded by the University and participating colleges, with each scholar given free accommodation and meals within their college, and a grant of £7,500 to support their study and living costs.
In October 2022, the University welcomed 26 Ukraine refugees. Among them is Anastasiia Zagoruichyk, who travelled from Kyiv to the UK in a 24-hour drive following the Russian invasion. One year on from the start of the war, Anastasiia is half-way through her studies for an MSc in Sustainability, Enterprise and the Environment at St Antony's College.
When she returns to Ukraine, Anastasiia wants to build a green future for her country: 'To do this effectively, I'll need to understand the technical policy changes that are needed, so I can help to implement them, because although Ukraine has huge potential to be a green economy, we don't have all the basics yet. We had about 10% of our energy from wind and solar before they invaded. Now sadly it is less, but we also have a huge opportunity to re-build our economy to be much less reliant on coal and gas.'
The scheme was developed in record time and spearheaded by Professor Lionel Tarassenko, President of Reuben College, whose paternal grandfather came from Eastern Ukraine. Reflecting on the scheme, he said, 'Re-opening graduate admissions in May, advertising the scheme in June and selecting the 26 scholars from nearly 900 applicants in July was a minor miracle. It was only possible because the central University administration, the academic departments and the colleges worked closely together at every stage. A further miracle was that all 26 scholars arrived in Oxford on time to start their courses, after some help from the Home Office with a couple of difficult visa cases. Since then, the 26 scholars have integrated well within their departments and colleges, and are making a real contribution to University life, whilst also doing all they can to help back home in Ukraine.'
Also among the first cohort of Ukraine scholars are Viktoriia Podvorchanska and Taras Prodaniuk. Speaking to ITV News in October 2022 as they embarked on their courses, Viktoriia and Taras spoke about the opportunity to continue their studies at Oxford but also the reality of leaving families behind in the conflict.
Viktoriia, reading for an MSc in Translational Health Sciences, spoke about finding out she had become a scholar: 'I just opened my inbox and there it was. I was very excited. I was calling everyone and people were happy for me.'
Viktoriia has lived in Kyiv for the past 15 years and added: 'So my family is back in Kyiv. There is a lot to be concerned about.'
Taras, reading for an MSc in Politics Research, said: 'It's difficult to predict the ongoing process of the war. Every morning I wake up I try to make sure everything is okay with my family.
'It's totally different [in Oxford] than in Ukraine so it's challenging but I am happy to be here.'
Speaking in the same news feature, Professor Tarassenko whose family roots are in Kharkiv, added: 'These people are suffering under Russian aggression for no reason at all and it's wonderful to be able to do a small thing to help.'
A further scholarship scheme for Ukraine has been made possible by XTX Markets, an algorithmic trading company, who are partnering with Oxford to help support 18 full-time taught master's students for the academic year 2023/24. Successful candidates will receive full scholarships covering course fees and a £10,000 grant for living costs. Free accommodation and meals will be provided by their colleges.
The programme is designed to assist Ukraine in 'building back better', the aim being that the scholars should be able to return and contribute to the reconstruction of Ukraine with the knowledge and networks gained from their one-year course at Oxford.
Find out more here.